Home
Talk

0
256pages on
this wiki
Welcome to the Battlestar Galactica Online Wiki
03:08 Friday, 30 January 2015
Welcome to the Battlestar Galactica Online Wiki!

A Wiki that anyone can edit, for the players and fans of the game.

Continually working on 256 articles since the 18th of January, 2014.

You can find all relevant information you need to further enjoy the game or learn more about it.
Battlestar Galactica Online
Edit Battlestar Galactica Online or BGO is a Free-to-Play MMO based on the 2004 Re-imagined TV Series Battlestar Galactica.
This Month's Featured Article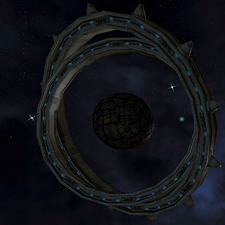 This unknown device was discovered during the attack that followed the destruction of the Cylon Resurrection Hub. Next to nothing is known of the devices origins or purpose.

It was discovered as it was emanating a signal in the area where the device then activated, sending out a pulse of energy which caused all nearby ships FTL engines to activate. Read more...



January
16th: Dev Blog #23 – "The Plan" is released on the forums.
15th: BSGO announces their licence is renewed and server merges are running on schedule.
15th: Game Update 49 is released to live servers.
6th: The Typhon's Night event from Update 48 ends.