Home
Talk

0
213pages on
this wiki
Welcome to the Battlestar Galactica Online Wiki
22:38 Saturday, 20 December 2014
Welcome to the Battlestar Galactica Online Wiki!

A Wiki that anyone can edit, for the players and fans of the game.

Continually working on 213 articles since the 18th of January, 2014.

You can find all relevant information you need to further enjoy the game or learn more about it.
Battlestar Galactica Online
Edit Battlestar Galactica Online or BGO is a Free-to-Play MMO based on the 2004 Re-imagined TV Series Battlestar Galactica.
This Month's Featured Article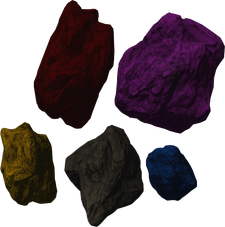 Asteroids are small to medium sized rocks found in space throughout the systems of the Veil Sector. Very large asteroids can also be found in systems which are known as Planetoids.

Asteroids can either be found in small numbers throughout a system or they can be found in large groups which are known as asteroid fields. They can contain various resources which players can mine by using cannons to blast them apart. Read more...



March
4th: Update 34 will be released on the 6th with the new Outpost fortifications.
February
28th: Outposts will get new Sentry Platforms detailed in the latest Dev Blog #15.
19th: AOE Torpedoes get launched along with improvements to Decoys in Game Update 33.
14th: New AOE nukes, skills, decoy changes and more are discussed in the 14th Dev Blog.